NOW OFFERING OCCUPATIONAL THERAPY

​Welcome Tiffani Kittilstved, M.S, CCC-SLP

SPECIALIZING IN STUTTERING DISORDERS


Providing assessment and treatment of speech-language communication delays and disorders associated with:
Autism spectrum disorder, pervasive developmental disorder, Asperger's syndrome, nonverbal learning disorder, sensory processing disorder
Social language skills – pragmatics, conversation skills, nonverbal communication
Receptive and expressive language
Language processing
Specific language impairment
Motor speech disorders including childhood apraxia of speech
Articulation
Phonology and phonemic awareness
Language based learning disabilities – reading comprehension, reasoning, problem solving
Development of executive functions
Fluency / stuttering
Down Syndrome
Hearing impairment
Neurogenic brain injury
Cleft palate
Voice disorders including vocal nodules

We are skilled in identifying and addressing the specific sensory processing needs of children
and supporting those needs as they impact successful communication.
​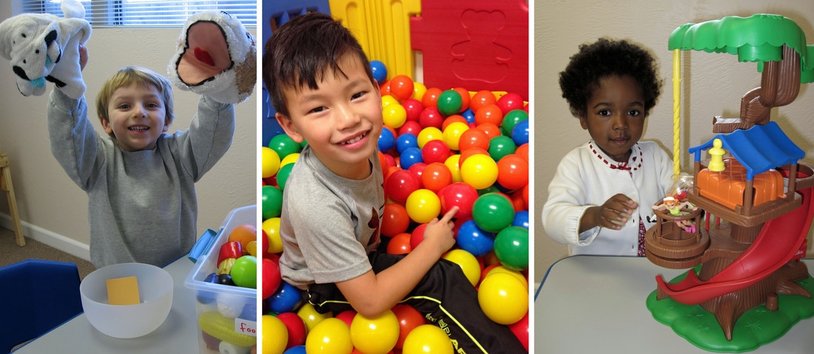 EXPERIENCED PROVIDERS
Our clinicians have extensive experience assessing and treating children with developmental challenges. We have met the requirements for certification by our national professional credentialing associations and are licensed to practice in the State of Washington. We participate in annual continuing education and stay up to date with current research in the field.

---


TRUSTED PROFESSIONALS
The majority of our referrals come directly from
our clients, pediatricians, and respected local professionals in the field of child development.
We have earned the respect and trust of the community, and we strive to provide the highest quality service to children and families.


---
INSURANCE
Our providers are contracted with many major insurance companies including: Premera, Regence, First Choice,
​Lifewise, and Blue Cross Blue Shield.
We will help verify your medical benefit, obtain prior authorization if required, and bill your insurance company.
We offer a discount to private-pay clients when fees are paid on the date of service.