OCCUPATIONAL THERAPY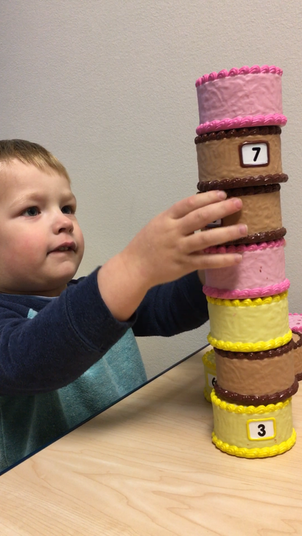 Occupational Therapists help children improve their ability to perform everyday tasks.

We evaluate and treat individuals from infancy through adolescence. Therapy consists of the acquisition of developmental milestones through gross and fine motor play, development of self-care abilities, social skills, handwriting, oral motor, executive functioning, sensory integrative development and more.

Our OT's also specialize in treating children with mild to severe Sensory Integration Disorder. Children with diagnoses such as ADD, ADHD, FAS, Autism and children labeled as having behavior or attention problems, often have underlying sensory processing differences. We offer direct, ongoing, one-to-one therapy in order to help children and their parents make sense of what may seem like an overwhelming and chaotic world. As children gain the skills to integrate their sensory systems and process the world around them, they become better able to focus on laying brain pathways to learn higher level skills, activities of daily living, and play. Children learn to identify and self-regulate their activity level, resulting in a child that can better control his or her behavior, even in chaotic environments, during transitions, and during unexpected events. The child's success becomes a victory for the entire family.

---
Common conditions evaluated:

Autism /Asperger's Syndrome/ PDD
Motor discoordination
Sensory Processing & Integration Dysfunction
Cerebral Palsy
Feeding difficulties
Oral motor concerns
Neurological impairments
Developmental delay
Head injury/TBI
Coordination disorders
Fine motor skills difficulties
Handwriting
ADHD/ADD
School-related skills
Genetic disorders
Premature/high risk infants
Down Syndrome
Learning disorders
Visual processing disorders
Dyspraxia​

Treatments may address:

Fine & Gross Motor Development
Self-Care and Self-Help Skills
Balance and Coordination
Sensory Processing
Emotional Regulation
Executive Functioning
Handwriting
Oral Motor
Feeding
Visual Processing

Strengthening
Equipment Recommendations

Adaptation of Daily Activities
Parent Education
Teacher Collaboration
Safety and injury Prevention

---